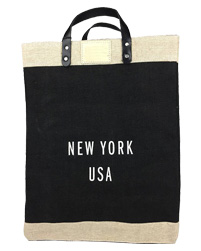 Product Category:
Jute Market Bags
Size/Dimensions:
38 W X 35 H X 18 G cm
Handle/Strap:
Leather Handle/Strap
The main advantage of jute market bags is their durability. Jute is a natural fiber that is incredibly strong and resistant to wear and tear. The material also has a very long life span, making these bags an excellent choice for long-term use. Additionally, jute is also 100% biodegradable, making these bags a great eco-friendly choice. These bags are also incredibly functional. They are large enough to fit multiple items, and their reinforced handles make them easy to carry. The bags are also lightweight, so you can easily take them with you wherever you go.
Featured Products