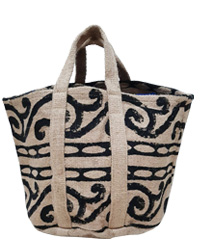 Product Category:
Jute Market Bags
Size/Dimensions:
38 W X 35 H X 18 G cm
Handle/Strap:
Leather Handle/Strap
jute market bag has become a trend among the elite class. Jute market bags are made from high-quality jute fabric, making them strong and durable. They are usually designed with intricate detailing and made with a variety of prints and colors. Not only are these bags stylish, but they are also eco-friendly, as jute is a natural and renewable resource.
Featured Products